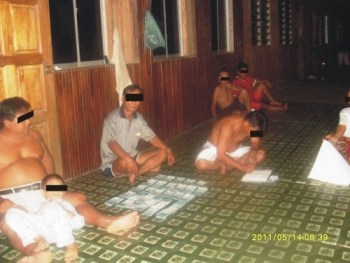 was also a press conference and many chinese press were present. english press were two persons i know – susan loone from malaysiakini and athi shanker from free malaysia today. both of them had their stories on the press conference and the talk by bk ong up on their various sites already.
susan loone in malaysiakini – sarawak CM's office issue cheques to buy votes
athi shankar in free malaysia today – solid proof to declare sarawak polls null and void
best of all, go and read it from the man himself, bk ong, at the sarawak indigenous news blog. his handle there is 'democracy4now'. he posted the press release with photos of the scanned cheques payment.  ong said they will start a campaign to reject votes buying if the authorities does not act in two weeks time. (read about it at last paragraph of his post).