Beautiful, floral, lacy lingerie
i got to know of the Wacoal Salute – Reigning Supreme Showcase through Thomas Ng, my fellow citizen journalist. He had covered the event in KL few months ago, and since Wacoal Malaysia is coming to penang for the event, one of the Wacoal staff asked him to recommend Penang bloggers to attend the event and blog about it.
Wacoal, as many are aware, is one of the famous name in the lingerie line. 'Salute' is one of its brand which is fully imported, with a touch of European style lingerie. Salute was specially produced for the Asian women's petite and slender fame in Japan, in 1983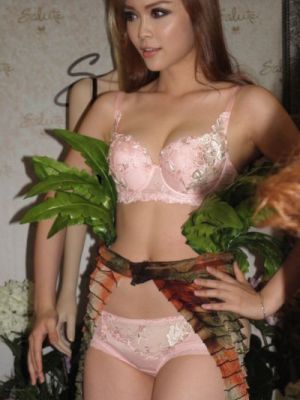 To celebrate Salute's 30th anniversary, Wacoal hosted a party, known as 'Reigning Supreme' for invited guest on 6 September 2013, at 7.00pm, at Parkson Counter, Gurney Plaza, where it showcased it's Spring/Summer collection.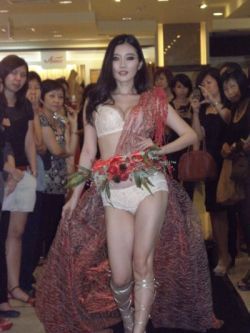 I was there at 5 mins to 7 and there were already a handful of ladies present, all dressed in black and gold, the theme of the night. First, I went to register and in turn received a goody bag and a press statement. I understand that only bloggers get the goody bag first, while the others got theirs only after the event.
All of us guest were treated to some good food before the event start. I was thrilled to see my favourite – prawns!
I went there without knowing anyone but was glad to run into Theresa, from the church and so we both stuck together, chatting.

The event started with a fashion show by four lovely ladies, wearing the Spring/Summer Salute collection. Boy, they were very sexy indeed as they swashed to the music, in the lovely, exotic lingerie, of which the design incorporate lace and flowers.Of course, being models, and having to model lingerie, they have very good figure with all the curves in the right place.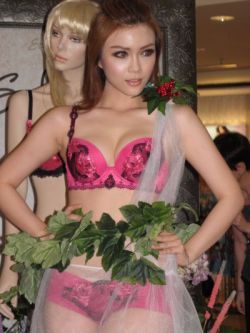 I had a hard time trying to take photos as all of the guests wanted to take photos too and sometimes they were blocking my view. anyway, thank God, I did mange to get some good photos. Here, you see only a handful of the photos (and not original big size). If you want to see all, and in their original size, please go to my Facebook photo album. I'm also going to do 'photo blog' for CJMY.
UPDATED: The photo blog, with brief write-up is up here now.
After the fashion show, the guests were given time to browse through the Salute collection and to purchase any items they like, with the two discount voucher that they got from the goody bag. I was tempted to use the RM50 voucher but seeing that all the bra cost over RM200, no way. Too expensive for me, and beside, I already have so many bra. Theresa also did not want to buy anything, so both of stand around and chatted.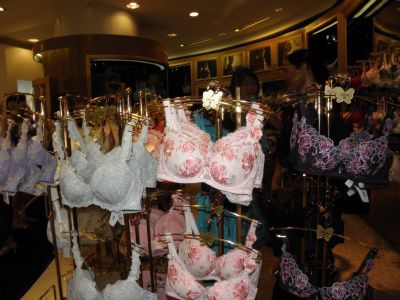 About 1/2 an hour was given to the guests to shop around, after which, there was a lucky craw – only two prizes. When the lucky draw ended, the guests queue up for the goody bag. Since I already have my bag, I left the place.
NOTE: sorry. don't know why i can't upload photos. guess something's wrong with my blog. i do want to put some photos here. ok, this means, you really have to go to my facebook album to view all the photos. i'll try again to upload photos later.
UPDATED: Manage to upload photos here via photobucket instead.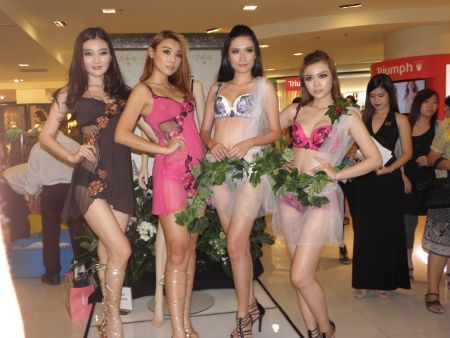 THE GOODY BAG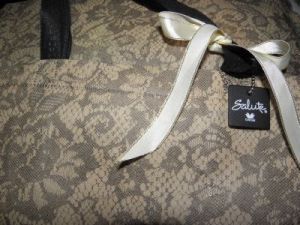 CONTENTS OF THE GOODY BAG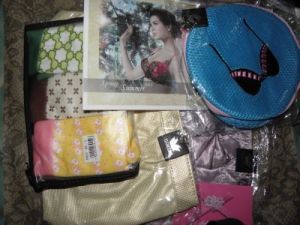 Don't forget all photos, original size, at my Facebook album (69 photos)… oh and please read the write-up at Citizen Journalist.