images you won't see in the mainstream media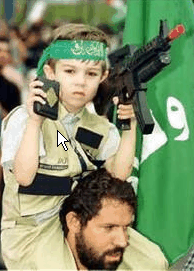 all the pictures here are taken from the blog of an israeli soldier's mother.
you can also see pictures of israeli soldiers treating palestine weapon smubblers in another mother's blog.

another sets of photos you won't see publish in the mainstream media – hamas using children as human shield…. including a video too.
oh and while at it, why not also hop on to scott thong's blog to view some other pictures AND videos.
speaking of scott, on something quite related to the heading of this post, he had come up with an analysis of how malaysian media report on the gaza news.
———————-
The following is how the Gaza situation is reported on in the mainstream news in Malaysia – supposedly, a 'moderate' Muslim nation. Obamessiah only knows what it's like in 'radical' Muslim nations.
(All examples were witnessed firsthand by this writer. All phrases in quotes are translated from the local Malay language the news is reported in.)
The term Israel is never used – the preferred term is 'Zionist regime', often with an adjective such as 'brutal' or 'cruel'.
Only the Palestinian side of the story is shown and talked about – wounded Palestinians civilians, destroyed Palestinian homes, suffering of Palestinians, pro-Palestinian personalities interviewed.
The daily rocket attacks on Israel are not even mentioned, nor the Hamas attack positions that are destroyed. Seldom is it mentioned why Israel even switched to the offensive, intentionally leaving the impression that Israel invades Gaza as a hobby.
Pleas for donations to help the Palestinians are regularly broadcast – none for Israel, of course.
On the front page of the leading English daily, the rocket attacks from Lebanon are described as *slightly* wounding two Israelis. This adjective would never be used for Palestinians, of course.
The US always gives 'unconditional support to Israel' – no mention of the valid and rational reasons why the US does so.
Israel will not stop 'until it controls all of West Asia' – not even Palestine or the Middle East.
And the most blatant part – Israel didn't unintentionally kill Palestinians. It didn't even murder them. It 'drank the blood of Palestinian citizens'. I kid you not.