the new year is here – be happy!
yep! happy new year! 2014 is here… welcome it with open arms and hope you will have an interesting, fruitful year ahead.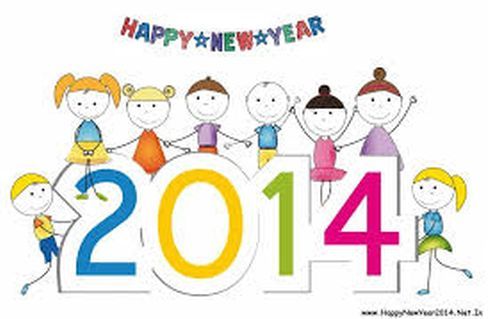 UPDATED ON 3 JAN. PLEASE SEE BELOW *
whoa! it looks like i haven't been blogging for 3 months! well, had been addicted to facebook everyday, that's why didn't blog. i hope this year i can start blogging again… at least a few times a month.
ok, long time no blog, now what to say? yes i'm here to put in a new year wish actually but since i'm here might as well say something. ok no particular topic/issue here but just whatever that comes into my mind, i'll say it.
on the personal side first. yes as i mentioned, facebook took me away from blogging. instead of posting all those current news/issues here, i posted them at facebook – it's easier and faster that way except i can't comment a lot. then, earlier (like in beginning of the year), i was also active writing for citizen journalist malaysia (CJMY) – so these 2 slowed down very much my blogging.
another unfortunate incident that slowed down my blogging was that my elder sister was sick. she was diagnosed with cancer (leiomysarcoma) at early 2012. by mid 2013, she was very weak already and moved very slowly. then in july 2013, she stayed at the pure lotus hospice centre until on 17 sept. she passed away.
thus i can safely say the saddest event to happen to me in 2013 was the demise of my sister. the last time i lost a loved one was in 1986 when my father passed away. i have photos of my sister's wake and funeral on my facebook photo album.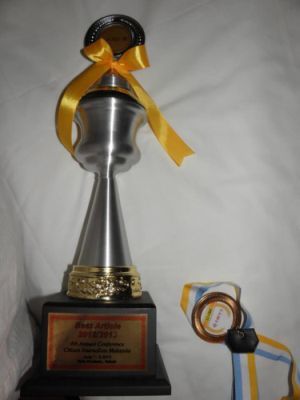 2013 being with the saddest event in my life (since 1986) also happened to be one of my happiest – when with my CJMY works, first in feb., i won best article of the month and got a DSLR camera. then in june, when attending the 4th annual CJMY conference in sabah, i won the best article of the year and got a big pewter trophy. also not forgetting that time was promoted to pro reporter too. i sure had a good time during the conference and after the conference, i wonder round KK town on my own. then from KK i go to labuan to visit my friend's mother and aunty. they took me around sight seeing.
then another memorable event during 2013 was of course the general election. attended so many forums and ceramah, and remember especially the massive turnout during the PK ceramah at the esplanade on the eve of the election. oh, and until now, can't forget how BN had splurged so much money with so many banners and flags everywhere, with so many free dinner, lunch, breakfast almost everyday. i attended one, so that i can write for CJMY and was shocked at how they threw 'money' around.
one significant event in 2013, was the resignation of our pope and subsequently the election of a new pope. being a catholic, of course this is important to me, which i followed closely. i even wrote about the pope's resignation, and this was my winning article for the month of feb. many of us catholics welcome the new pope with much hope because he is such a humble and down to earth person.
so much had been happening in the country that i feel so apprenhensive to write about now… because i will tend to feel mad! like the allah issue. grrr! never believe the stupidity of those muslim who opposed us christians to use the allah word. don't want to talk more as the more i talk the more angry i'll get.
oops. i thought i could blog more about what happened in the country but it looks like it's going to be midnight soon, so better not, as i need to publish this exactly at midnight or a little over midnight.
ok i really hope i will get back to blogging!
*UPDATED ON 3 JAN
forgot to mention three other significant events in 2013, which i have to mention.
first of all – my nephew's wedding. he's the first nephew i have and i, with my mum and sister, had been taking care of him when he was small… until about age 7 or 8. he's already in late 20s… time to settle down. we had a grand busy, happy time. on friday 27 dec was his wedding eve dinner/fellowship at his house (in hokkien we call it lau tia meh'). then on saturday 28 dec morning, his wedding mass at the church of the diivine mercy, sg ara. in the evening was the dinner hosted by the bride at the cathdral's hall. sunday 29 dec evening was the dinner hosted by the groom (my nephew) at stoneway restaurant. his was the first closest family (extended) wedding so it was kind of special.
second memorable mention – i finally drive! i had actually passed my driving test somewhere in june 2011 but dare not drive and didn't bother to learn… until towards the late 2012 when my sister was really very sick that she can't drive/move, i have no choice but to gather my guts to drive on the road. so at first i drive my sister's kancil (very old car… about 14 years), then later i bought a car – perodua viva 1.0 EZ auto, medallion grey colour on 26 oct. and from that day onwards, i started driving from house to church and vice versa. yes, as my sister had been saying, driving is not difficult, true…. it is very easy, and i find i kind of like driving too… but the big headache is PARKING!! i find it very very difficult to park. i have to move forward and backward so many times before i can manage to go inside the parking bay lines. also,being a beginner driver, i made a lot of silly mistakes. well i suppose most beginners are like that. good in a way to make mistakes, so that can learned from the mistakes. hopefully the more i drive, the more i will get used to it and soon be expert… er…. have to first learn some parking tactics.
finally, one significant thing to happen is that we (mum and i) finally found an apartment to shift over from our present apartment. the apartment we are staying in now, has no lift and it is right on top – 4th floor. my sister, fearing my mum might not be able to climb the stairs in time to come, asked us to look for an apartment with lift so as early as sept i was already on the hunt for an apartment. finally found one somewhere beginning of dec. had signed the S&P agreement already and now waiting for full payment before we move in.
oh 2013 will also be a sad year (apart from the death of my sister) is (looks like) the death of a very very long time friendship. so sad. i really want to mend the friendship but….. oh well, as some people advised me – it comes, it goes or it's time for me to let go.